The Alliance to End Plastic Waste, a consortium of companies comprising 30 of the largest polluters in the world, has set up a $1.5bn fund to improve waste collection and recycling in developing countries. The focus will be South-East Asia, which is the destination for much of the world's exports of recyclable materials and where the problem of plastic leakage into waterways is at its most severe.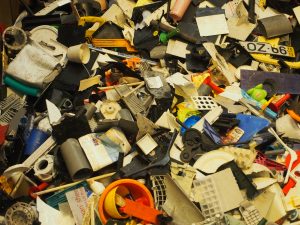 Among the members of the Alliance to End Plastic Waste are Shell, ExxonMobil, Dow, and P&G. The initiative was set up by the World Business Council for Sustainable Development (WBCSD), an organisation funded by the business sector to accelerate sustainable development.
Among the programmes targeted by the new fund are the design of waste management systems in cities where infrastructure is lacking and creating an information hub to support waste management projects globally. It will also support the Renew Oceans programme, which aims to stop plastic from entering oceans via 10 rivers that carry the majority of land-based waste.
Source: Eco-business