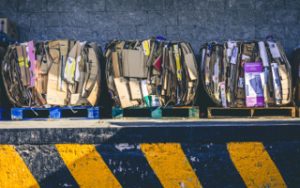 On 25 June 2018, the Environment Council adopted conclusions on delivering the EU action plan for the circular economy. The Council reconfirmed the potential of the circular economy to achieve sustainable growth and to reduce the dependency of the EU on non-renewable primary raw materials, in particular through an increased recycling of plastic products.
It asked the Commission to table more legislative proposals in order to complete the EU's plastic strategy. Notably, the conclusions call on the Commission "to deliver as soon as possible an integrated product policy framework" and "to broaden the principle of eco-design to all product groups with appropriate product regulation".
The document also calls on the Commission "to speed up the development of quality standards for sorted plastics waste and recycled plastics in order to enhance trust in recycled plastics market". Recognising that a prerequisite for increasing the recycling of plastic and plastic products is to improve the sorting and decontamination of waste, the Council "supports the Commission in developing guidance to allow for more standardised and  effective practices regarding separate collection and sorting of waste across the EU". Last but not least, Extended Producer Responsibility schemes, primary sorting systems for different waste streams and deposit systems are all underlined as a way to boost high-quality separate collection and engage producers over the whole product life cycle in order to promote innovation and value chain cooperation.
Read the full text of the Council conclusions.