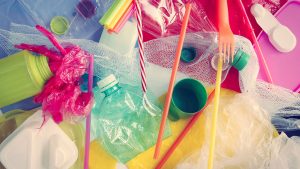 A team of experts led by Ramboll is supporting the European Commission in an 18-month project to prepare guidance documents and implementation actions for Member States following the adoption of the new EU Directive 2019/904, on the reduction of the impact of certain plastic products on the environment.
Marine litter is recognised as a growing global problem. It is estimated that 80–85% of marine litter found on shorelines in the EU is plastic, with single-use plastic items representing 50% and fishing-related items representing 27% of the total. Single-use plastics include a range of commonly used consumer products that are discarded after having been used once, in many cases are not recycled and often become litter.
The work of Ramboll will also include developing and organising high-level workshops for representatives of the Commission, Member State officials and key EU stakeholders from both industry and waste management.
The results of the study will include:
Definitions of what is considered a single-use plastic product for the purposes of the Directive
Proposals for the labelling of certain single-use products, including consumer testing
Methodologies for the calculation and verification of separate collection targets as well as ambitious and sustained reduction in the consumption of single-use plastic products
Proposals for reporting formats
Guidelines for criteria on the costs of cleaning up litter under the scheme of Extended Producer Responsibility
Source: Ramboll