On 11 December, the European Commission unveiled the European Green Deal – a comprehensive set of measures that illustrates the vision of the institution for a climate-neutral continent by 2050.
The document comprises a series of 50 steps to be undertaken in seven areas in order to mitigate the EU's environmental and climate impact. The areas are: 1. clean energy; 2. industry; 3. mobility; 4. agriculture; 5. biodiversity; 6. pollution and 7. construction.
The circular economy and sustainable resource management will be key to the efforts to reduce the bloc's carbon emissions, as per the Green Deal. Some of the pertinent measures stipulated in the strategy are: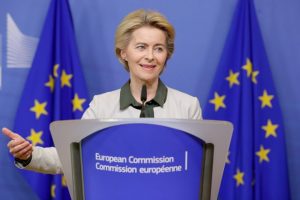 The development of a new Circular Economy Action Plan, to be announced on 4 March 2020. It will feature a sustainable products initiative, with a particular focus on resource intensive sectors like textiles, construction, electronics and plastics.
Setting requirements to make sure that all packaging is recyclable or reusable by 2030.
Reinforcing extended producer responsibility (EPR).
Measures to reduce waste by addressing practices like overpackaging.
Facilitating waste management for consumers by proposing an EU standard for separate waste collection.
Espousing a true market for secondary raw materials by exacting minimum levels of recycled components.
Reducing waste exports from the EU elsewhere.
In the coming months and years, the European Commission is expected to propose concrete policy changes tackling most of the measures listed in the Green Deal. The next important deadline is March 2020, when a number of policy proposals are due, including a new Circular Economy Action Plan, a Biodiversity Strategy, and the EU's first Climate Law.
Source: European Commission