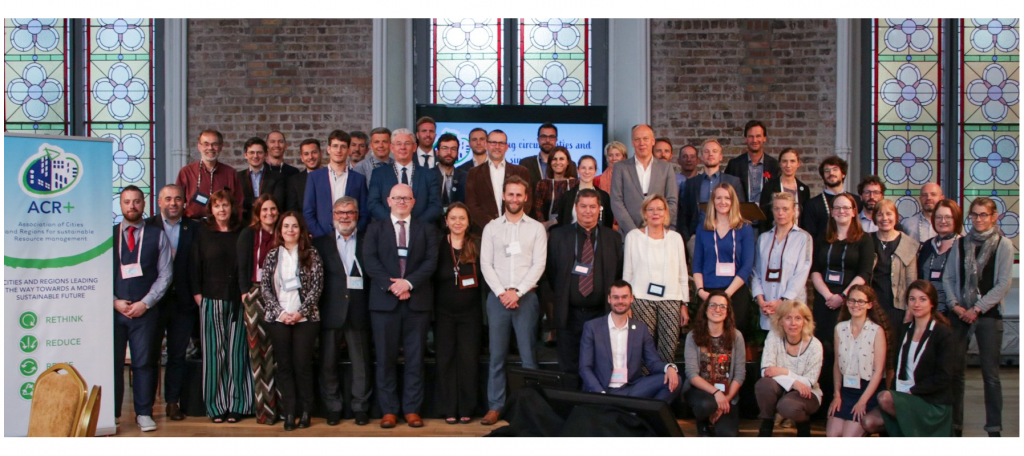 Over 60 representatives of ACR+ and its member institutions gathered at Dublin's historical Smock Alley Theatre on 13 June for the annual ACR+ General Assembly, the organization announced in a press release. The event kicked off the celebrations for the 25th anniversary of the organisation with the announcement of a carbon campaign aimed at helping participants reduce their CO2 emissions across the entire lifecycle of products.
Hosted by the Eastern Midlands Regional Waste Office (EMWRO), the 2019 ACR+ General Assembly provided a platform for the organisation and its members to summarise the activity of the past year and to explore ideas for future projects, such as an upcoming carbon campaign that will be launched in November.  To mark its milestone anniversary, ACR+ announced the launch of a carbon campaign in November on the occasion of the European Week for Waste Reduction (EWWR). The initiative aims to help participants, who will comprise public authorities and the stakeholders under their jurisdiction, reduce their carbon footprint in a quantifiable and concrete manner through circular economy strategies and measures.
The utility of the campaign stems from the fact that current practices, such as weight-based waste management measures, fail to account for the actual impact that specific waste fractions may have – and therefore to address the environmental hotspots when it comes to waste generation. Furthermore, waste generation as a source of CO2 emissions is currently underestimated, as current metrics fail to take into account the entire lifecycle of products, focusing instead only on the end-of-life stage.
For ACR+, the carbon campaign represents an intensification of its efforts to make the climate, financial and environmental case for circular economy strategies at the local level. By helping public authorities prove that significant carbon reduction can be derived from such measures, ACR+ aims to inspire cities and regions all over the world to embrace the circular economy as a way forward to address climate change.
The next steps for the ACR+ carbon campaign will be the publication of a memorandum detailing its scope and implementation in autumn 2019. The campaign will be launched during the 2019 edition of the European Week for Waste Reduction, which will take place between 16 and 24 November.
Source: ACR+