On November 19, ACR+ launched a campaign titled "More circularity, less carbon", which aims to help cities and regions connect their circular economy strategies with their climate change mitigation efforts. To kick off the campaign, ACR+ hosted a panel discussion in Brussels during the European Week for Waste Reduction (EWWR).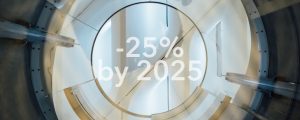 The premise of the campaign is the following: waste generation accounts for a relatively small proportion of the global greenhouse gas emissions stricto sensu. Meanwhile, some 45% of the global carbon emissions are related to production and products. "More circularity, less carbon" encourages local public authorities to work upstream in order to account for the carbon emissions from the pre-waste stages of the products used on their territories. The goal of the campaign is ambitious: a 25% reduction in the greenhouse gas emissions of participating cities by 2025.
For the purposes of "More circularity, less carbon", a new tool will be developed: the Carbon Metric International. The basis for this tool is the Scottish Carbon Metric, which Zero Waste Scotland has been using since 2011 in order to measure the carbon impact of the products consumed in Scotland throughout their entire lifecycle.
Source: ACR+