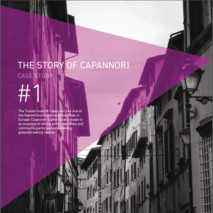 COLLECTORS' partner ZWE issued a report highlighting the "zero waste" story of Capannori that experienced a 40% waste reduction over the past 10 years.
"Located in the North of Italy, Capannori has one of the highest municipal recycling rates in Europe. This zero waste town is an example of strong policy decisions and community participation achieving ground-breaking results."
The report can be downloaded here.